Upon the Kendeda Building's completion, we asked a few prominent change leaders in sustainability and other fields to offer their insights. At the heart of all their columns: What should and can be done to encourage regenerative design and construction. Read more of these Building Thought Leader columns and other content tied to completion of this landmark for sustainability in the Southeast here.
Certain metrics preoccupy college and university administrators.
What are the SAT scores of incoming students? What are our graduation rates? Have we hit our fundraising targets? Are we attracting the appropriate level of research dollars?
I'd like to challenge my former higher-ed colleagues to ask a new set of questions. They are questions that may not be conventionally understood as central to the calling of such institutions, but they are questions that are, by necessity, beginning to creep into the conversation.
How healthy is it to work and study in our buildings? How much carbon do we contribute to the atmosphere that future graduates will have to live with? Are we doing enough to restore the natural environments where our campuses are located? Are we creating a model for the kind of shared sustainability goals that will inspire future generations of students and scholars to contribute positively toward their communities?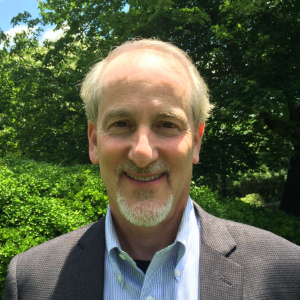 Higher education has long been at the forefront of environmental stewardship. There's a reason for that: It fits the mission. The academy has always played a role in preparing our society for the future. And, of course, students look toward the future because they're the ones who will inhabit it. It's not surprising that over the last decade, more than 700 college and university presidents signed the American College and University Presidents Climate Commitment. These leaders agreed to reduce their carbon footprint in a meaningful way.
I recently left a university that I love. I obtained my architecture degrees at the Georgia Institute of Technology. After many years in private practice, I returned to Tech to serve as the Institute Architect and associate vice president of Capital Planning and Space Management. I am proud to say that — thanks to Georgia Tech's incredible culture of innovation — we made significant and unprecedented progress over the last two decades in the realm of sustainable campus development and creating a culture of environmental stewardship.
The Institute completed 20 LEED projects during that time. Among them were four new LEED Platinum buildings. One of the Platinum winners, the recently completed Krone Engineered Biosystems Building, was recognized last spring by the AIA Committee on the Environment as one of 2018's Top 10 sustainable buildings in the country.
Many of these buildings are powered by solar arrays, which helps to reduce Georgia Tech's carbon footprint. Navigating the campus by foot or bicycle has gotten much easier and much safer with the removal of surface parking lots and the pedestrianizing of streets in the campus core. Our award-winning 2010 Landscape Master Plan adopted a holistic ecological approach highlighted by an EcoCommons performance landscape that eventually will loop though campus.
But it was only four years ago, when we began to prepare for our first Living Building Challenge project, that we could finally see the direction we had been heading.
Even before design began on the Kendeda Building for Innovative Sustainable Design — when we held an "ideas competition" to select the design team — the LBC process forced our own team at the Georgia Tech ask fresh questions.
In a simple but profound way, one question encompassed the others. Rather than wondering how this building could do less environmental harm, we started to ask: What does good look like? How could this building, and the project itself, actually do more to improve the environment, both human and natural, then to detract from it?
That is a familiar question among those who have been involved with Living Buildings. It goes to the heart of regenerative design, a term that became part of our lexicon as we moved through the stages of design.
The Kendeda Building strives to be regenerative in many ways. It will help to restore a functioning ecosystem and the watershed that feeds it. It is designed to be net positive in terms of clean energy and water, as well as in the balance between materials that we diverted from the landfill and those that went to landfill. And I trust that our strong emphasis on the LBC's Equity Petal will set the building in a direction that proves net positive for our community in all its diversity, establishing a new paradigm for design and construction professionals and other building owners.
The Kendeda Building already has had an outsize impact. Certain elements of regenerative design are now an integral part of all planning projects at Georgia Tech. An ideas competition was used on a student center renovation and expansion, which is now under construction. A "tree-cycling" program to mill fallen trees on campus for use on construction and furnishings is far more robust than before. An under-utilized warehouse continues to be used as a staging ground for harvesting salvaged materials that will be used in other construction projects. Leadership, from the president to facilities staff and faculty to students, fully embraced these ideas.
With changes in leadership come new challenges and new priorities. I am forever optimistic that the regenerative path will continue to show a way forward. Critical to the success of any commitment is the recognition that the commitment is consistent with core values. The broad and inclusive approach of the Kendeda project made it abundantly clear that, at this moment, regenerative design is fundamental to those core values.
Colleges and universities are committed to education and research, and to creating life-long learners of our students, who will go on to make the world a better place. This philosophical approach must also extend to campus administrators, university architects and facility managers. We must take this call to action to continue to advance processes and knowledge in order to be exceptional stewards of our built environment.
Many of us have been the beneficiaries of those leaders who came before us and planted trees that are now 20, 50 or even 100 years old. We must continue to provide the vision and resources to plant fresh seedlings — not for ourselves, but for future generations on our campuses. We must regenerate our built environments.
If Georgia Tech, or any university for that matter, seeks to be recognized as a regional, national and international leader in improving the lives of future generations, it must be fully committed — not only to innovative technological and pedagogical solutions, but also to asking the questions that force us to think about our built environment in new and unexpected ways. We must continue to ask ourselves, "What would our successors do?" to help answer "What does good look like?"
Howard Wertheimer, AIA Fellow and LEED AP, oversaw the design phase for the Kendeda Building for Innovative Sustainable Design. From 2006 to 2019, he served as institute architect and associate vice president for Capital Planning & Space Management at Georgia Tech. He was responsible for the aesthetics and visual vocabulary of the campus, which includes more than 16 million square feet of space in 200 buildings on 400 acres in Atlanta. He currently serves as executive vice president and chief operating officer at the Piedmont Park Conservancy.
PHOTO AT TOP: The award-winning Krone Engineered Biosystems Building at Georgia Tech features plantings for a temporal forest like those indigenous to Atlanta area. Photo by Ken Edelstein.