Upon the Kendeda Building's completion, we asked a few prominent change leaders in sustainability and other fields to offer their insights. At the heart of all their columns: What should and can be done to encourage regenerative design and construction. Read more of these Building Thought Leader columns and other content tied to completion of this landmark for sustainability in the Southeast here.
When I was a child, I envisioned 2050 as a futuristic world of metal and lasers and individualized space travel. Trees were notably absent, technology ubiquitous. I hated sci-fi movies because I feared that cold, hard, unrecognizable future.
Today, 2050 seems so close. Too close, even, as the world's nations weigh a collective goal of achieving carbon neutrality by mid-century. Indeed, back in 2007, then-Georgia Tech President Wayne Clough signed the American College and University Presidents' Climate Commitment, pledging that Georgia Tech would be carbon neutral by 2050.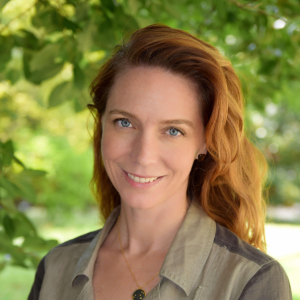 Twelve years have passed, and while Georgia Tech has significantly reduced the carbon intensity of its campus per square foot, the addition of many new buildings means that overall energy consumption has remained relatively stable. These new buildings help us fulfill our core mission to provide a top-notch education to thousands of students every year, while delivering on the promise of research as an engine for innovation and progress. But they come at a steep carbon cost at a time when accelerating climate change threaten communities across the southeastern US and beyond.
The path to a carbon neutral campus is daunting. It will take every ounce of commitment from the campus administration, and every ounce of ingenuity on the part of our faculty, staff, and students to make it happen. And where do we even start?
The Kendeda Building for Innovative Sustainable Design is the first significant step on that journey. It is a reminder that a carbon neutral world need not be devoid of luxury. Indeed, it redefines luxury as grounded in community and shared vision. While the building's carbon neutral specs are worthy of celebration (and replication!), the building's inhabitants are its true superpower –  students whose dreams will be infused, faculty who will build new classes and research programs around the building, and staff who will be newly empowered to bring a 2050 vision for our campus, and our community, to life.
 So, as we celebrate the opening of the Kendeda Building, let us take advantage of this moment to envision what we want our community to look like in 2050. And let us remember that while the building feels effortless in its grace and fluidity, it took many years of hard work, creativity, risk, new partnerships, dedication, and above all, a shared vision for what was possible along with a questioning of what was deemed impossible.  That is the enduring gift of the Kendeda Building as a foundation for the future we want to build, together, beginning today.
Dr. Kim Cobb is a Professor in the School of Earth and Atmospheric Sciences and the Director of the Global Change Program, which is a primary tenant of the Kendeda Building. The Global Change Program seeks to engage Georgia Tech students in designing solutions to global-scale problems, in and out of the classroom, and to accelerate Georgia's capacity as an incubator for scalable climate solutions.