Upon the Kendeda Building's completion, we asked a few prominent change leaders in sustainability and other fields to offer their insights. At the heart of all their columns: What should and can be done to encourage regenerative design and construction. Read more of these Building Thought Leader columns and other content tied to completion of this landmark for sustainability in the Southeast here.
For those of us in the business of city building, it's not hard to envision a future that is evergreen and fully resilient.  For most people, however, it's nearly impossible to see how we will get there – how we can motivate global action to actually implement such an ambitious vision for our planet.
Even if we accept all the arguments and talking points about regenerative building materials, sustainable energy sources, closed-loop water systems and other strategies, we're overwhelmed by the scale of the changes that are needed – by all the things that must happen simultaneously, with such obstinate political and legal complexity, and with such a fast-diminishing timeline.
Our task is daunting, to say the least. We need a catalyst – something that compels us to action and illuminates a way forward, even if that path can be difficult to see in the here and now.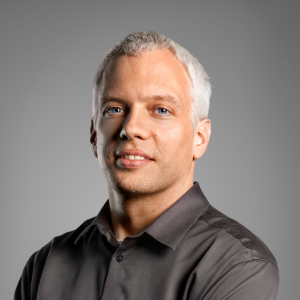 In the conceptualization of a greener city, the Atlanta Beltline has played that kind of catalyst role. By the early 2000s, a decades-long era of urban population decline had ended. Growth began to come back to the center just as an ambitious idea for managing that growth came out of nowhere. The vision for the Beltline inspired citizens to see a better future for ourselves and then compelled us to take action.
Over the next decade, it became both a way to protect our quality of life in the face of crushing traffic and a way to attract new opportunities made possible by the city's growth – new parks, affordable housing and economic development. Ordinary citizens organized a powerful grassroots movement for change – even though at that time, we were only selling ideas. When the Eastside Trail finally opened in 2012, it validated the promise of those ideas and even the project's skeptics began to see its potential. The vision made sense in ways that it hadn't before, and its success brought new partners on board. A catalyst pathway had literally and metaphorically shown us the way.
The Atlanta Beltline is far from finished, of course, and its implementation has been imperfect so far – especially on transit. With each step forward, however, the benefits become more and more obvious. Today, it is not only changing the physical form of the city; it's changing the way we think about Atlanta and what our expectations are for living here. It's spurring new connectivity and better growth policies. And it's inspiring copycat projects in other communities. Through both direct and indirect influence, it is catalyzing change across the region. As a result, we are learning and building better toward our vision of a resilient city.
I believe the Kendeda Building for Innovative Sustainable Design at Georgia Tech will play a similar role — as a catalyst for the transformation of building industries across the South. Many of us are familiar with the Living Building Challenge and related talking points. We're already part of a movement of believers who understand the role of buildings in both climate degradation and climate solutions. We can see a future where those solutions have taken hold. But because the task of accomplishing that vision is huge and involves all kinds of other people – including many skeptics – there's no way we can get there alone. We need a model to  illuminate our path forward and then compel everyone to move toward that shared goal.  
Atlanta has had a lot of success with green buildings. Until now, however, a truly regenerative project has been elusive  – like some beautiful dream that didn't seem possible.The Kendeda Building changes that. 
The general public will now see in built form what the believers have been talking about for years. People will touch, feel and experience a Living Building in Georgia – a significant structure that does more good than harm for the environment They will learn about the supply chains, design strategies and construction practices needed to deliver regenerative buildings. 
Hopefully, they will see opportunities for themselves and their businesses in the realization of more Living Buildings. In the process, we will evolve our industry from the inside out, creating opportunities for all kinds of emerging technologies, products, and services. And these new buildings that once seemed radical to the general public will become baseline best practices and simply good business.
Building on that momentum will require more work, of course, but I believe Atlanta is up to the task. This beautiful catalyst on my alma mater's campus will propel us forward. Suddenly and soon – as with the Atlanta BeltLine – we won't be able to see our future without seeing green.
Ryan Gravel is an urban thinker, designer, author, and builder – an entrepreneur working on ideas about the future of cities. His master's thesis in 1999 was the original vision for the Atlanta Beltline. Generator, a nonprofit think thank on the future of cities founded by Gravel, is supported by the Kendeda Fund, which also publishes the Kendeda Living Building Chronicle.
PHOTO AT TOP: The Atlanta Beltline has transformed the way Atlantans think about their city. Photo by Ryan Gravel.