A new industry task force already is suggesting updated practices for heating, ventilation and air-conditioning to protect patients and healthcare workers amid the covid-19 pandemic. And the panel soon will move on to the broader challenge of revising standards to limit the spread of viruses in all types of buildings.
ASHRAE, formerly the American Society of Heating, Refrigerating and Air-Conditioning Engineers, — better known as ASHRAE — this week became the second major better building organization to name a committee to update advice and standards that address viral infections in buildings. Last week, the International WELL Building Council announced its own task force "on reducing the enormous health burden from Covid-19 and other respiratory infections" as it relates to buildings.
But the work of ASHRAE Epidemic Task Force is especially pressing.
"Few situations, in my experience have been as urgent as this pandemic," said chair William Bahnfleth. "We need to act swiftly and correctly to help limit the damage being caused by COVID-19."
Bahnfleth is an architectural engineering professor at Pennsylvania State University and a past ASHRAE president.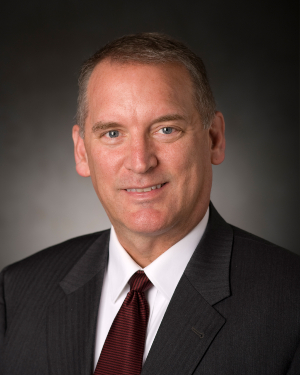 The task force eventually will recommend shifts in operational practices and design standards to ensure that buildings limit the spread of pathogens, including the novel coronavirus that causes covid-19, Bahnfleth said.
 "But, from my point of view, what we need to do first is help our healthcare professionals meet their needs for safety and patient capacity," he added.
Since the crisis began, ASHRAE's existing committees have offered guidance to hospitals, government agencies and others that are setting up temporary healthcare facilities meant to treat covid-19 patients. Some of those field hospitals are standalone temporary structures, others may be converted rooms or floors inside hospitals, and others — such as the Javits Center in New York City — are existing buildings that are being drafted to take on patients.
The task force is designed to serve as a clearinghouse to handle questions as they come in, to review research and to develop guidance. Bahnfleth expects the group to offer continuously updated advice as new questions arise and more is learned about the virus' behavior in different environments. Among the issues field hospitals may face are the proper levels of pressurization, sealing and ventilation.
As those frontline best practices become clearer, Bahnfleth expects the group's emphasis to move toward combating disease transmission in all types of buildings, with the specific goal of flattening a second wave of the pandemic as people return to work and other activities. Public health experts are concerned that such a revival could come in the fall. For building staff, the challenge will be to apply the latest research to ensure that operations in offices and other publicly accessed buildings inhibit the spread.
The more lasting impact of the task force may come from a third focus. 
"The longer term question is how should we design and plan differently," Bahnfleth said. 
ASHRAE's highly developed process for developing standards and guidance documents might be accelerated in some cases, he said. For example, the organization's approval of an updated "Position Document on Airborne Infectious Disease" had been set for final approval in July but that date's being moved up — greatly accelerating some steps so that the advice can get to the frontline as soon as possible.
Beyond guidance and position papers, the task force's work may lead to changes in ASHRAE standards, including 62.1 (non-residential ventilation), 62.2 (residential ventilation), 55 (thermal comfort) and 170 (healthcare ventilation).
One particularly hot topic is likely to be humidity, said task force member Stephanie Taylor, a physician and architect known for her research associating dry building conditions with viral spread. Taylor expects covid-19 pandemic to have a profound impact on the standards that engineers rely on to design HVAC systems and building envelopes.
Bahnfleth stressed the complexity of the subject matter. Among the challenges will be weighing such competing values as energy efficiency, comfort and health, and reckoning with the fact that different climates and different building types make "one-size-fits-all" prescriptions problematic. "For example, recommendations that HVAC systems that may have been designed to recirculate 75 to 85 percent of their supply air be put in 100 percent outside-air mode are clearly not feasible in some climates.
He expects the task force to continue its work into the middle of next year, and for the emphasis gradually to shift from the more immediate needs of healthcare to guidance for a range of building operations, and then to longterm work on standards and research.
"We're dealing with an emergency. But we still have to deliberate and make the right decisions," Bahnfleth said. "We understand the importance and urgency of what we're doing, but we're not in panic mode."
For questions for and comments to the task force, email [email protected]. For more information including resources and updates, visit the ASHRAE Covid-19 Preparedness Resources webpage at ashrae.org/covid19.
PHOTO AT TOP: Workers create a new field hospital for covid-19 patients, dubbed NHS Nightingale Hospital, on a convention center floor in London. Photo by Andrew Parsons via Flickr.