Yes, we've all heard about LEED, the Living Building Challenge, WELL Building Standard, Fitwel, ASHRAE 189.1, and the list goes on. While all of these initiatives have done wonderful things to help shape the built environment, how can we transform the built environment and the buildings we inhabit even further?
We all know that the most sustainable building is the one we do not build. But since we do build buildings, perhaps there are better ways to build fewer buildings to help improve our overall carbon footprint.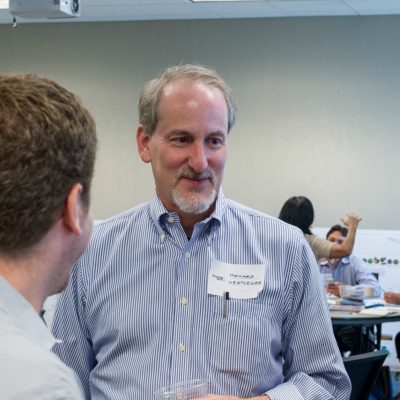 One of the greatest sustainability improvements that we can make — that no one likes to talk about — is inefficient space utilization. As someone who has been planning, designing and constructing buildings for colleges and universities for over three decades, I understand why universities pride themselves when their new classroom buildings achieve utilization rates of 32-35 hours per week. On average, research laboratories might get used for 40, 50 or even 60 hours per week. Office space, which accounts for more than the teaching and research spaces combined at most research universities, has become a rite of passage in higher education. Because teaching and research faculty have many other obligations, such as teaching, research, committee meetings, student advising and the like, they may occupy their offices for 12, 15 or perhaps 20 hours per week.
With 168 hours in a week, let's take a look at the numbers, using the upper end of the spectrum of utilization.
Classrooms: At 35 hours per week, this is a 20 percent utilization rate, leaving 133 hours of availability.
Research Labs: At 60 hours per week, this is a 36 percent utilization rate, leaving 108 hours of availability.
Offices: At 20 hours per week, this is a 12 percent utilization rate, leaving 148 hours of availability.
If hotels or restaurants had these abysmal utilization rates, they would be out of business.
In the ever-expanding sharing economy with such things as Uber, Lyft, Lime, Bird, WeWork, Airbnb, VRBO, Udacity and numerous other online learning platforms, why can't colleges and universities significantly reduce their carbon footprint by breaking down the paradigm paralysis of space utilization and space allocation to exponentially advance sustainability like never before?
There are a handful of good examples of universities leveraging their real estate and space assets effectively.  For instance, business schools often offer evening and weekend programs in addition to their regular portfolio of daytime classes. But these are not the norm.
I'm encouraged that the Kendeda Building for Innovative Sustainable Design, which currently is under construction at Georgia Tech, will model change in space utilization just as it is modeling change in so many other ways. The 47,000 gross square feet building will offer formal teaching and learning from 8:00 am – 10:00 pm. All office space will be open workstations, reducing the traditional office of four walls and a door from 120-150 square feet per person to less than 64 square feet, thereby doubling the density of occupants.
Similarly, the building's 170-seat flat floor lecture hall will be flexible and adaptable for evening and weekend use, in addition to the normal cadence of classroom scheduling. Student Commons spaces and a Maker Space will be available from 8:00 am – 10:00 pm. If this building were programmed similar to a traditional university building, the size of the building would be twice the size. By thoughtfully engaging a wide cross section of university stakeholders, the university is at the forefront of creating a new paradigm for sustainability by building smartly for the future. This is not rocket science. It is just smart institutional planning, management and design, maximizing the precious resources of time, space and money to improve the human condition.
Howard S. Wertheimer is Institute Architect at the Georgia Institute of Technology. Wertheimer oversaw the design process for the Kendeda Building for Innovative Sustainable Design.
PHOTO AT TOP: A freeze-frame from the time-lapse camera of the Kendeda Building for Innovative Sustainable Design construction site, dated March 15, 2019. Photo courtesy Oxblue.H