Three months after he joined the Georgia Institute of Technology as director of the Kendeda Building for Sustainable Innovative Design, we caught up with Shan Arora to find out what it's like to serve as director of building that doesn't actually exist yet.
Arora arrived at Georgia Tech after spending eight years at Southface, where he honed a variety of skills related to sustainability. Most recently, he led the stakeholder engagement process for the City of Atlanta's plan to transition to 100 percent clean energy by 2035. That effort engaged more than 3,500 people whose suggestions and concerns were incorporated in the plan, which is available at www.100atl.com.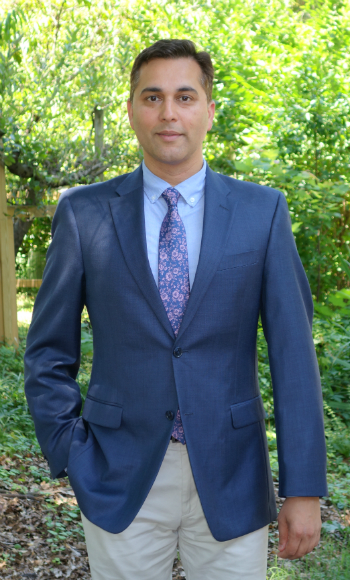 What's it like being director of a building that isn't even built yet?
This isn't an ordinary building. It's seeking the most stringent certification possible. Georgia Tech and the various other organizations involved have been working on it for over three years. Before the Kendeda Building can achieve Living Building Challenge  certification, its has to be fully occupied for at least one year. So to really understand the building, the LBC and the decision making process that led to the building's design solutions, it's helpful to be involved before the building opened. The investment in time now is foundational to our operational success and to the educational mission moving forward.
In addition, the goal of the Kendeda Fund and Georgia Tech has been more than just to create a physical structure and then to stop there. We want this entire project to be a change agent. We want it to change the way people think about the built environment in the Southeast. So, yes, the building itself is important. But we have already been fulfilling this part of the mission through the programs that the building facilitates.
Can you give us a more solid idea of what programs will take place in the building?
In addition to the typical academic and research courses, the building will house the Global Change Program and the Office of Campus Sustainability. Georgia Tech already has a lot of programs that relate to the goal of changing our region's approach to the built environment. The building's programs should supplement existing programs and research and, where we find a niche that needs to be filled, we will consider the type of programming that needs to be developed.
Because we want the building to be known as the place where ideas around the seven Petals of the Living Building Challenge can be discussed, I've been reaching out to key outside partners to say: "The building's going to open. We know that you've got training programs and summits and conferences for your constituents. We think it'd be great to bring them here." We want to bring leaders from around Georgia and the Southeast into this space so that they can see a Living Building, learn about the Petals, and begin to think about how LBC principles apply to their lives and their work.
One of the challenges of the building is that it has so many different types of spaces.
That's true. The various types of multi-functional spaces do add a layer of complexity. We have classrooms, teaching labs, a design studio, a coffee cart, an office area, public spaces and an auditorium. It's a very complex building. That does create a lot of challenges. At the same time, part of the point is to demonstrate that each of those uses can be incorporated into a Living Building.
What's occupying your time at this stage in the process?
The way I describe it is that before there was an individual whose sole responsibility was to focus on this building, there were a lot of deeply engaged people at Georgia Tech who were involved in various aspects of the building. Some were focused on the design and construction while others were focused on operations. They're all still doing that. But one of the main responsibilities of the director is to stitch all that hard work together and make sure that we continue to engage students, faculty, and the broader community. There's one individual now that people can direct their questions to.
I'm also preparing for the LBC certification process. This involves, among other things, working with other team members on creating operations and maintenance standard operating procedures for the building, as well as a data driven approach to telling the story of the building. And, as mentioned earlier, I'm meeting with facility, researchers, and students across campus to think through the educational engagement and research opportunities.
How about a concrete example of how that plays out?
A lot of my time at this point involves the building process and how it relates to operations and maintenance. We have to create LBC-compliant work plans that are different from our conventional practices. For example, this building has a water and energy budget. With every aspect of the building, we ask, "How will this impact the energy and water budget?"
This impacts even the minutest function that will take place in the building, such as rinsing the waders used by ecology lab students. With a traditional building, people might not think twice before placing a faucet in the loading dock. But with the Kendeda Building, we actually have to ask, "How can we do it for this building without changing the net positive impact that the building must have? And can we do it in normal way? Can we do at all?"
Design plays an important part. But regardless of design, if the building isn't operated and maintained in a way that fulfills the criteria of the LBC, then we won't be successful. So we have to be very purposeful in each decision we're making across landscaping, waste management, catering, and other aspects of the building.
PHOTO ABOVE: The Kendeda Building for Sustainable Innovative Design construction site on Oct. 18, 2018. Image grab from Oxblue onsite camera.