Construction, they say, is full of surprises.
That's particularly the case during site preparation for a building that will be located on land that's been part of the built environment for more than a century. It's even more true when your project is designed to exacting Living Building Challenge standards.
Take the site of the Kendeda Building for Innovative Sustainable Design on the Georgia Tech campus. In its preparations for construction, the contractor, Skanska USA, hired an engineering firm to bore exploratory holes through the parking lot that will be uprooted to make room for the building.
"We discovered a cavity that might be an old well," said Jimmy Mitchell, among Skanska's managers on the project. "It's somewhat close to our foundation. So we'll probably just need to make sure we fill it so that everything's on solid ground."
It was the first of many unplanned turns that Skanska and its subs are bound to face now that they're finally starting demolition and disposal. In this case, a fair amount of the site work challenges will have more to do with the unique demands of a project that's intended to enhance, rather than diminish, the site's natural ecosystem.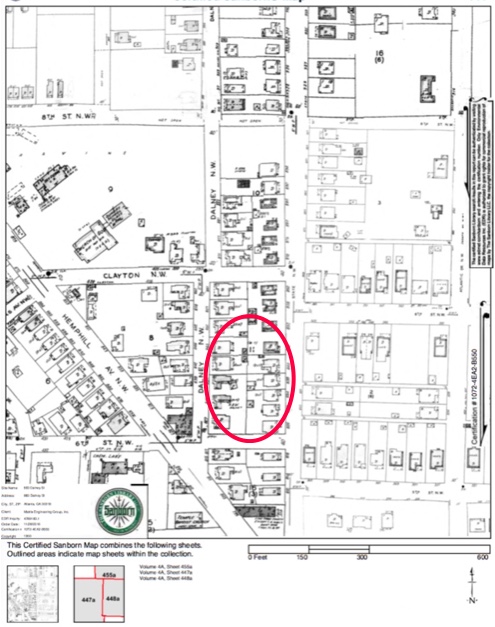 Workers for the first major subcontractor, the Dennis Taylor & Co., expect to be on the site this week to install silt fencing. Once city inspectors approve the erosion-control measures, the company will cut down a couple of small trees and begin pulling up asphalt from the existing parking lot where the building eventually will rise.
After the trees are mulched, and the asphalt and other materials are removed, the earth-moving equipment comes in, and the eight-acre site will be prepped for construction. Then, Dennis Taylor will put in a stormwater infiltration system consisting of gravel and pipes.
---
---
It all sounds pretty standard. But Greg Shaw, the project manager for Dennis Taylor, says the project has already thrown a few curveballs.
For one thing, all materials must meet Living Building Challenge requirements. That's meant hunting up reused silt fencing, as well as recycled gravel for the storm-drain system. In addition, the storm pipes must be made from high density polyethylene (better known as HDPE) rather than polyvinyl chloride (PVC).
"We've worked on plenty of projects that have LEED requirements. The Living Building is definitely more stringent," Shaw said. "The main thing has been just verifying and making sure that the materials that we use on the site match the requirements of the project, and also making sure that we document it."
While the paperwork amounts to another thing to deal with, Shaw says sourcing the right materials has been fairly seamless.  A more complicated requirement may involve disposing of some 1,100 cubic yards of asphalt, concrete and gravel that will be hauled away, as well as 800 cubic yards of dirt. Those materials to be recycled to comply with the Living Building "Net Positive Waste" imperative to divert more waste from landfills (by using salvaged materials) than is sent to to landfills. The details on how that's to be done are still being worked out.
PHOTO ABOVE: In background, men install the Kendeda Building construction fence. Photo by Ken Edelstein.