What? Green building certification isn't tough enough for you? Well, we've got a bigger challenge. How about trying to meet sustainability standards for a neighborhood, a business district or an entire campus?
Communities are the beachhead for a new wave of sustainability standards for the built environment. Earlier this month at its national summit in Atlanta, the organization behind one of those platforms showed off the growing number of districts that have signed up for its protocol. From Seattle's Capitol Hill to the world's busiest airport, 13 communities are now working to become EcoDistricts.
"District certification is never going to scale like green buildings, because there are so many more buidlings than there are neighborhoods. Plus, it's so much more challenging to do this kind of thing with a community," says Naomi Cole, director of certification and innovation at Portland, Oregon, based EcoDistricts.
Still, the concept is growing as communities of different types and scales search for ways to benchmark goals and to brand themselves as authentically sustainable. The potential impact is enormous.
A case-in-point is the working-class borough of Millvale, just outside PIttsburgh. Millvale became an EcoDistricts pilot in 2012. Among residents'  chief concerns were river flooding, economic development and community resources. The Millvale EcoDistrict already has installed rainwater collection systems, bio-swales and other systems to reduce flooding, and it's spurred a long list of community-centered initiatives to enhance growth and quality of life. But Millvale also is enjoying an explosion in solar power, green building certifications and healthy, local food initiatives — all closely tied to the EcoDistrict effort. Earlier this year, the Millvale EcoDistrict was one of 12 communities nationwide to win a American Planning Assocation National Achievement Award.
"None of those things in and of themselves is unique, but doing them in such a coordinated, impactful way is unusual," Cole says. "But this is a longterm process. These are still just early wins."
To be clear, the sustainable community platforms have widely varying orientations— enough so that advocates for each program insist that they're not competing with each other. Some simply help communities work toward standards, while others offer various levels of actual certification. Some target specific property types; others emphasize holistic communities.
(Note that in this review, we don't examine platforms that certify complete cities, such as STAR Communities and LEED for Cities. We're looking here at programs that guide sustainability in districts that may make up parts of cities or smaller jurisdictions.)
"The worst possible thing would be to have a single standard that wouldn't work for everyone," says Darryl Young, director of sustainable cities at the Summitt Foundation. Because supporting sustainable communities is a core interest at the Summitt Foundation, Young has followed the programs closely. His foundation has provided grants to several of them, and he stresses that one program might be best for the circumstances in one community while another might be best for another community.
"The question is, 'What is it you're tyring to achieve?'" Young says. "'What is the on the ground situation? Who are the players involved?'"

Here's a look at four of the most active sustainable community platforms in the U.S.
EcoDistricts
In 2009, Portland Mayor Sam Adams appointed Rob Bennett to established a nonprofit that would develop a "protocol" to help certain Portland neighborhoods become more sustainable.
"We were piloting this concept and defining the approach," says Cole, who worked with Bennett from the start. "But we very quickly got so much interest regionally and nationally and even internationally that it just made sense to broaden our scale."
Bennett and his team pivoted. The Portland Sustainability Institute was refashioned into EcoDistricts. After honing the approach with pilot neighborhoods in Portland and other cities, EcoDistricts released its national "Protocol" along with a certification system last year.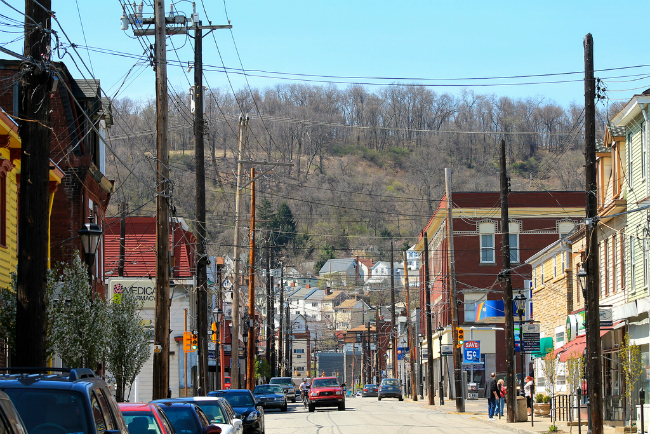 In the short time since, none of the districts have been certified. But the 13 that have registered are a diverse group. They're as small as 13 blocks and as big as the eight square miles that comprise the Hartsfield-Jackson Atlanta International Airport. Most are mixed-use districts within major cities, but some are residential neighborhoods or industrial areas.
Although it's organized around three "imperatives" — equity, resilience and climate protection — the protocol is devised to consider a full range of sustainability goals. Among them: carbon neutrality, net positive waste, connectivity and such human considerations as equity, wellbeing and "prosperity."
---
---
Districts must kick off their efforts by developing their own "roadmap." Then, they begin to implement aspects of that roadmap. At a certain stage, a district may be certified; then, it will be required to maintain certification by continuing to improve upon its sustainability metrics.
Cole stresses many more districts are adopting parts of the framework, even though they may never seek certification. The emphasis, she says, is on ingraining "the process" in each district's DNA and on developing a "community of practice" among districts globally.
Living Community Challenge
The Living Community Challenge probably is the most ambitious of the community certification platforms. It was devised and is run by the International Living Future Institute, which also developed the Living Building Challenge.
Like LBC, LCC is "aspirational": Certification can only be attainted in communities that perform at net positive levels for carbon pollution, water use, and waste — a very high bar for a building, let alone an entire community.
Like EcoDistricts, LCC is comprehensive — including economic, environmental and equity aspects of sustainability — and it's designed to apply to many types of communities. While LCC Program Manager Marisa Hagney describes LCC as "agnostic to scale," the program does require communities to be mixed use, to have access to multimodal transportation and to include at least two buldings. "That's where the word 'community' comes in," she says.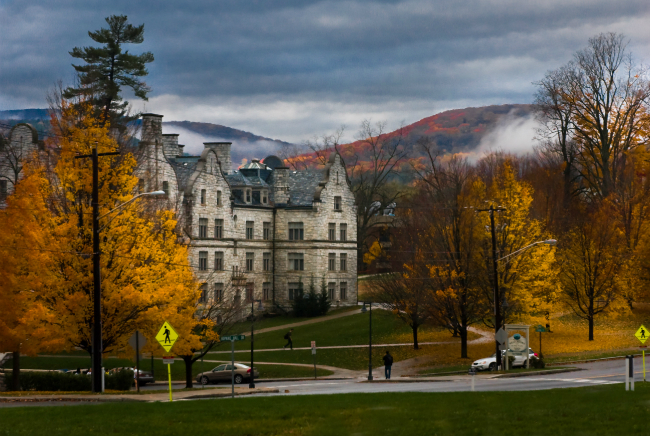 ILFI began work on the program in 2008, expanding on ILFI founder Jason F. McLennan's vision of an integrated continuum of standards designed to push the transformation of society.  The key aim: not just to do less harm but actually to regenerate the environment.
"Our initial thought was that it would be mainly adopted by major gray-field, master-planned developments," Hagney says. As it turns out, two of the 9 registered communities are college campuses, and many of the rest are either existing neighborhoods or hybrids between existing neighborhoods and redevelopment projects. (Another six communities have signed up to rely on the LCC as a development guide but aren't registered for certification.)
Hagney acknowledges that LCC certification could take decades. "We're patient," she quips. But, much like Cole at EcoDistricts, she stresses that the approach is more important than the earning a seal of approval.
"The strength in the Living Communities Challenge is in the values and the longterm vision," What kind of space do you want to live in? Work in? Play in? And let's try to envision that together," she says. "Of course, we want communities to certify. But I imagine a lot of people utiliizing it as a philosophy and framework."
2030 Districts
2030 Districts also got its start in the Pacific Northwest and spread to other parts of the U.S. and Canada. Otherwise, it's very different from EcoDistricts and the Living Community Challenge.
In 2011, local architect Brian Geller rallied downtown Seattle commercial building owners to band together to jointly solve sustainability challenges. When owners in other cities expressed interest in a similar approach, the Seattle group partnered with Architecture 2030 to develop a framework that could be applied more broadly.
Architecture 2030 — a national organization that aims for new buildings and renovations to reach carbon neutrality by 2030 — served as an incubator. Then, earlier this year, it spun 2030 Districts of into a separate nonprofit.
Dave Low, the sustainability chief at a local commercial real estate firm, was among those who developed the original Seattle concept. Now, he's been hired as a consultant to help to get the 2030 Districts organization off the ground.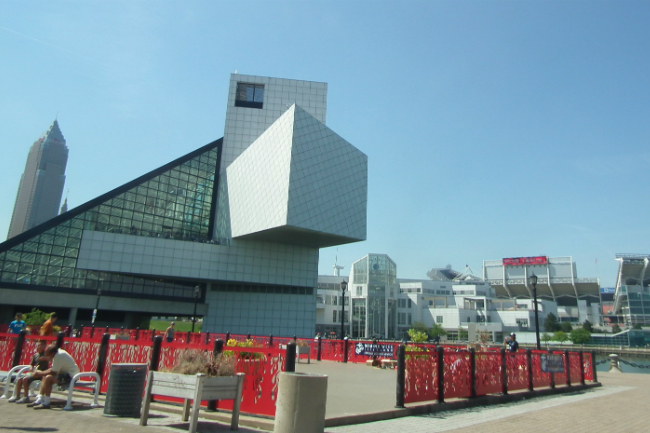 "2030 Districts is for the commercial building owners and by the commercial building owners," Low says. "It's important that it's not a program that is run or initiated by a local city. It's something that really needs to be driven by local building owners and managers."
Unlike EcoDistricts and LCC, 2030 Districts isn't a certification platform. It's also not as comprehensive as EcoDistricts and LCC. For instance, 2030 Districts aren't required to address equity, materials, local ecology or local food.
But 2030 Districts does provide an approach to help building owners in a geographical area to work together. And the organization views 2030 Districts as a network through which the districts can share ideas and solutions with each other. Among the benefits are financing assistance, toolkits, workshops, consultations, and free and discounted materials based on combined purchasing power.
Each district must commit to a specific set of goals targeting water use, power emissions and transportation emissions. The biggest focus is on energy use: "An immediate 70 percent reduction below the national average with incremental targets, reaching carbon neutral by 2030."
Aside from establishing benchmarks and devising a roadmap toward those benchmarks,
"At the end of the day, most of the companies we're working with are being driven by the fact that these are good business decisions," Low notes. "There definitely is money that falls to the bottom line when it comes to energy efficiency. There''s pressure from the investment world — more and more institutional investors are demanding [fewe carbon] emissions."
Despite the tight focus and practical approach, 2030 Districts was at first slow to gather steam. But now it appears to be growing. On Friday, parts of downtown Philadelphia joined 17 other "Established" 2030 Districts. Low anticipates reaching 32 districts within a couple of years.
LEED-ND
The biggest player in green building certification also is the biggest player when it comes to green districts.
LEED for Neighborhood Development was devised jointly more than a decade ago by the U.S. Green Building Council, the Natural Resources Defense Council and the Congress for the New Urbanism. It's run by USGBC under the popular LEED umbrella.
Since 2007, 519 neighborhoods have registered for LEED-ND and 180 of them have gained certification.
Like other LEED projects, LEED-ND candidates work via a scorecard, which the project team develops from a long checklist of options. Based on the number of points they accumulate, projects can attain Bronze, Silver, Gold and Platinum certification levels. The prorgam includes numerous design prerequisites but unlike EcoDistricts and LCC, it doesn't tie the entire district to a carbon neutral goal — or any overall performance standardsl for that matter.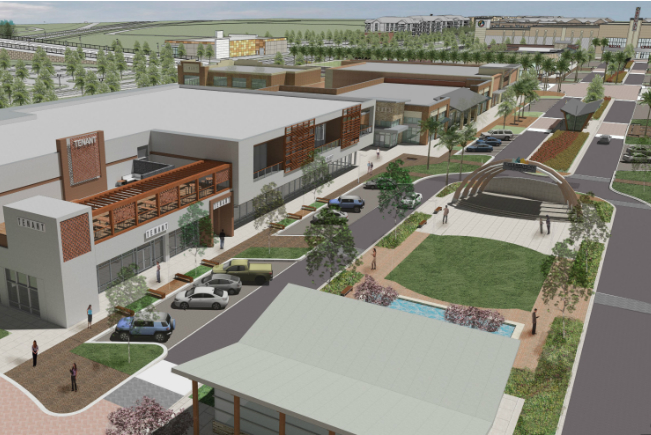 The program requires some buildings to be certified under LEED or another green building platform. But it also places a strong emphasis on smart growth and New Urbanism — as one would expect given the involvement of the Congress for the New Urbanism.
LEED-ND is more of an off-the-shelf approach — and less of a longterm, consultative process — than EcoDistricts, LCC and 2030 Districts. In addition, it doesn't require re-certification, so communities are pretty much done with the program once they're certified. Not surprisingly, that has allowed LEED-ND to scale up among private developers who may not wish to commit to years of discussion among public and private stakeholders. Among the most common participants are multifamily developers and public housing authorities, but planned mixed-use communities, suburban retrofits and commerical districts have also signed up.
The smorgasbord nature of the point system has advantages and disadvantages. It allows each neighborhood to tailor its certification strategy to its own needs. But it also leaves space for a lowest-common-denominator approach where a minimum score doesn't guarantee ongoing performance.
Editor's disclosure: The Kendeda Fund, which publishes this blog, has provided support for EcoDistricts and the International Living Future Institute, to of the organizations mentioned in this article. These grants did not influence the article.