This summer, we're starting to understand the devastating impacts of climate change. Super storms fueled by warmer oceans, together with inadequate and irresponsible urban planning, has frayed our collective ability to respond to the sheer fury of hurricanes Harvey, Irma ad Maria.
At the same time, we're experiencing a decades-in-the-making fraying of our social and political fabric — driven by a shrinking middle class and increased levels of poverty. Cities and neighborhoods literally have been torn apart. In the matter of weeks. And most unsettling – this is a growing, global phenomenon.
With so much at stake, we recognize that small measures and incrementalism in how we plan and build our cities are no longer adequate to the challenges facing us. This week in Atlanta, a small handful of diverse urban change makers — from community-based leaders to influential developers and municipal technocrats will gather at our annual EcoDistricts Summit with one goal: To explore and co-create new strategies to advance neighborhood and district scale sustainability.
You may wonder why we are focusing on neighborhoods, districts and precincts, when the need to reimagine and rebuild our cities is so acute.
---
Image above: Hurricane Harvey hit Houston neighborhoods hard, but poor development choices caused much of the flooding. Courtesy Wikimedia.
---
The reason: Neighborhoods are the social and economic engines for cities. Neighborhoods are job centers, art districts, medical centers, education centers and the places we call home. They are either vibrant or broken. Healthy or unhealthy. Resilient or fragile.
The EcoDistricts Summit brings together a diverse and dynamic number of leaders that are reimagining the future of cities. In 2017, hundreds of these leaders from around the globe raised their hands to say: Business as usual won't do, and we want more. They adopted new standards for urban and community development that include a sustainability and equality agenda from the outset. They took to the streets to demand better schools, better water, and local investments that lift people out of poverty. They made clear that no matter how green city projects may be, if they fail to meet the varied needs of its community members – whether rich or poor, young or old, longtime resident or new arrival – it is not building sustainably.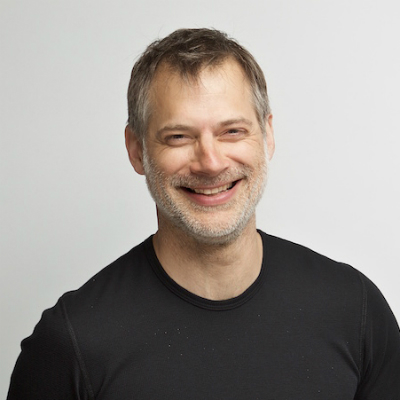 As we considered cities for the EcoDistricts Summit, we looked for communities that would inspire and challenge Summit participants — cities where more equitable, sustainable and resilient neighborhoods are becoming a reality, and where there is still important work to be done. Atlanta rose to the top of our list.
Atlanta set the stage for the Civil Rights Movement. But the city still struggles to engender an equitable, inclusive home for all its residents. While the northern, affluent suburbs are growing and adding more high-paying jobs, the African-American areas on the south side are experiencing deepening poverty, disinvestment and unemployment. With more than 2 million people expected to move to the Atlanta area in the next 25 years, it's critical to develop solutions for sustainable, equitable growth — now.
In response, the city itself has set ambitious plans in motion to not just prepare for Atlanta's future, but to shape it. Efforts to modernize the transportation infrastructure are reframing how residents connect with their city and with each other. Among those efforts are the Atlanta Beltline, a planned loop of 22 miles of streetcar rail, multi-use trails and parks meant to reduce congestion and bring disparate neighborhoods together.
There's something special happening not only in Atlanta, but also in Pittsburgh, Seattle and dozens of other cities across the globe: Each month, there's another new project driven by leaders who understand that the opportunity doesn't happen building-by-building, but rather at the neighborhood or district scale of development — and that all of it must be rooted in an equity and sustainability agenda.
Summit keynoter and Atlanta resident Nathaniel Smith believes that the city's future depends on the inclusiveness of its economy today. As founder of the Partnership for Southern Equity, he's made it his life's work to advocate for just and civic practices that promote growth and opportunity for minority communities. We're inspired by his work, as well as Atlanta's inclusive, sustainable vision for the future. The proactive, collaborative programs we're seeing across the city provide an outstanding example of what's possible when policymakers, developers and residents come together.
If we are to succeed in creating a new roadmap for cities and neighborhoods, we must change the culture of development to give the community a dominant voice in shaping its own destiny. City dwellers, and especially communities of color, have long called for a more comprehensive approach to equitable development — one that starts at the neighborhood level and lets the impacts rise up. This allows the community to set its own targets;  to bring all stakeholders to the table to build partnerships that will deliver over time; and to insist on equity, climate and resilience outcomes on the front end of planning.
The challenge and opportunity of this work comes at a time of unprecedented reinvestment in cities and when communities everywhere face an increasing number of interwoven challenges:
We all want better, more resilient cities. Getting there will be tough. But we have an enormous generational opportunity.
Change means local leadership that sets a new standard for urban and community development neighborhood by neighborhood, district by district. It's a scale that's small enough to make things happens, and big enough to matter. The planet and our children can't wait any longer.
Rob Bennett is CEO of EcoDistricts. His organization's goal is to create sustainable neighborhoods for all around the globe. To find out more about the EcoDistricts Summit — being held this week (Tuesday, Oct. 10, and Wednesday, Oct. 11) — click here. Check out more Building Thought Leader columns here.